Posted by Joyce Rapezzi on Apr 17th 2018
I spend a lot of time making sample cards using the products I offer. That's one of my best excuses for not posting to this blog more often! However, unless you dig through my website on a regular basis or see me at shows, you may never see all these sample cards which is pretty silly. So a lightbulb went off in my head the other day that I should be posting those samples here. If they inspire you (which I hope they do, of course), you can check out the products I used. Brilliant, huh? So without further ado, here's the latest:
This is a new sample using Memory Box's Delightful Daisy and Poppy Stamps' Double Stitch Scalloped Rectangle Frame and Stitched Butterfly Trio. This card was completed inspired by Pam Simpson's gorgeous card on the Poppy Stamps blog. You can see it here. I used Altenew's Glacier Caves beautiful blue inks and a Creative Expression Smoothie applicator to dab on the color.
This is another sample from Poppy Stamps using their new Cute Phone Booth, Brush Hello and Rotary Phone dies along with a really cute little stamp set called Call Me. The snappy black and white background paper is from Catherine Pooler's new 6 x 6" paper pack called Black Tie Gala. If you like black & white, you'll love these papers!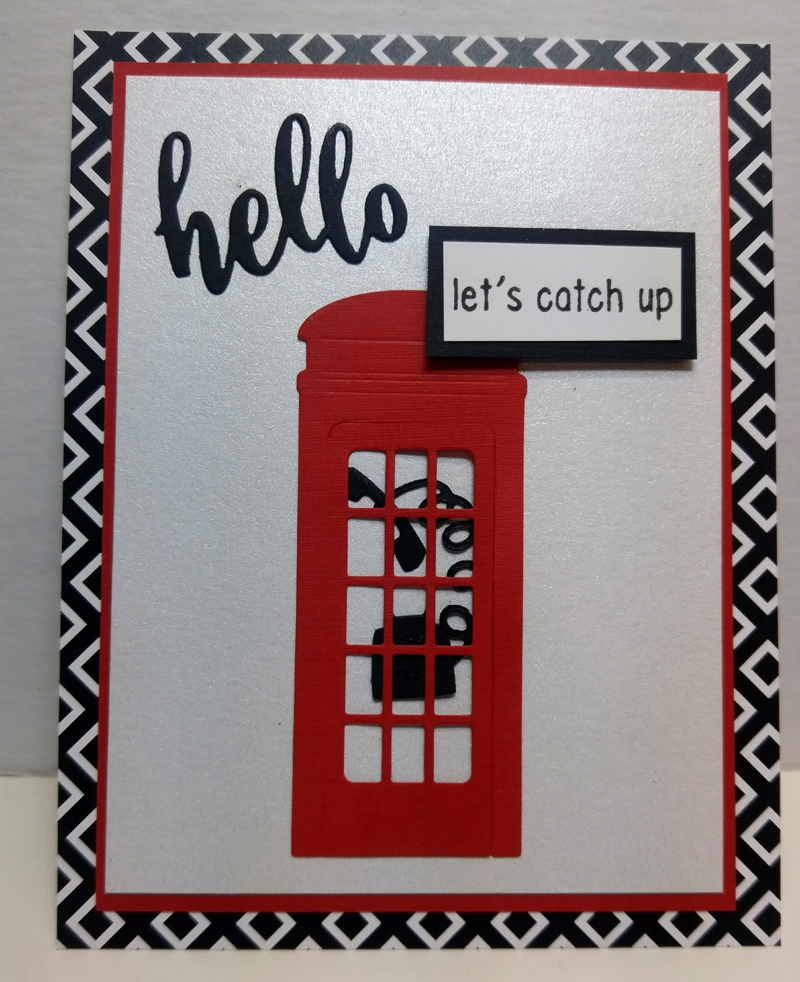 This is done with Memory Box dies Left Hutton Gate and Left Gate Background along with the gorgeous Drifting Side Butterfly. There's no end to the possibilities with Hutton Gate. There's also a Right Hutton Gate. You could use both together for a gorgeous gatefold card. I used the yummy purple iris Shimmer Sheetz for the backgrounds of both the gate and the butterfly. Someday I'll learn to photograph Shimmer Sheetz!

Of course you can adhere the gate to the background with Stick-It but I've discovered another great adhesive for your intricate die cuts. It's called Grafix Essentials Artistic Tac Dot Adhesive. They're sheets covered with micro dots of adhesive. Just lay your die cut on the adhesive sheet, rub it a bit and lift it up. Your die cut is not covered with tiny dots of adhesive on the back! Works like a charm.
Last but not least, is Country Rose Corner and Double Stitch Square Frames from Poppy Stamps. I also used the Mini Expression Hello & Hi die from Sue Wilson for Creative Expressions. I cut the Country Rose Corner twice out of green cardstock because I wanted a little more foliage then again out of pink to piece the petals into the green flower outline. (Used the Grafix Essentials Artistic Tac Dot Adhesive again on the pink petals.)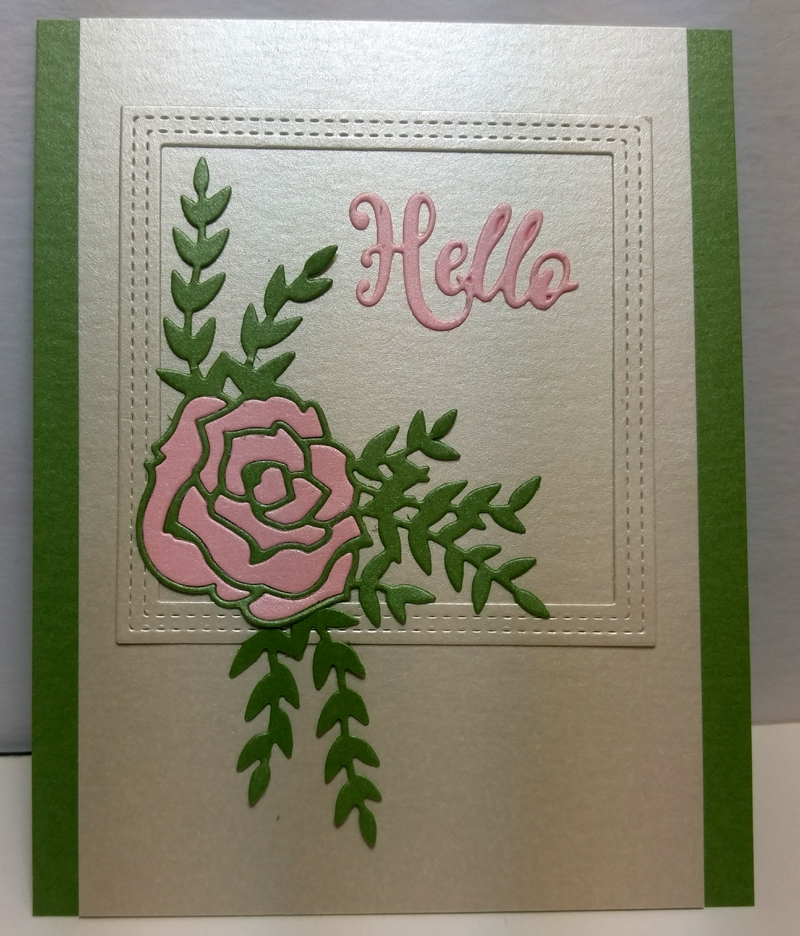 That's all for now! Be sure to check back soon.