Posted by Joyce Rapezzi on May 7th 2018
Here are the other two cards (sort of) that we're doing as Make & Takes at Mega Meet in Novi, Michigan this week. I say "sort of" because I packed the actual cards but I have other versions that are really, really similar.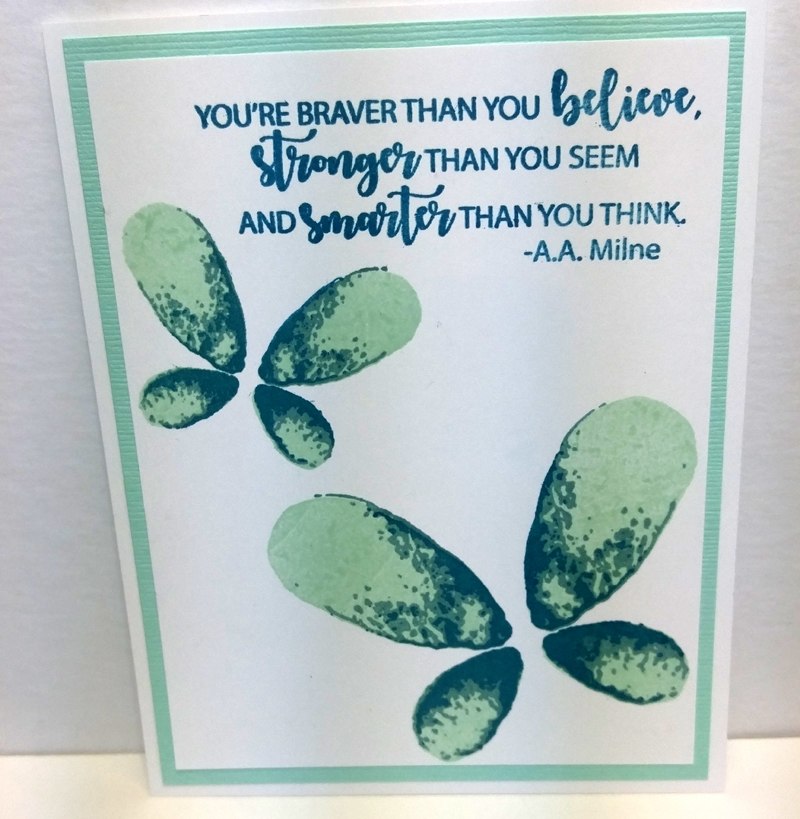 This is made with Catherine Pooler's Faithful Flutterings stamp set. Our Make & Take is done with blues, yellows and purples.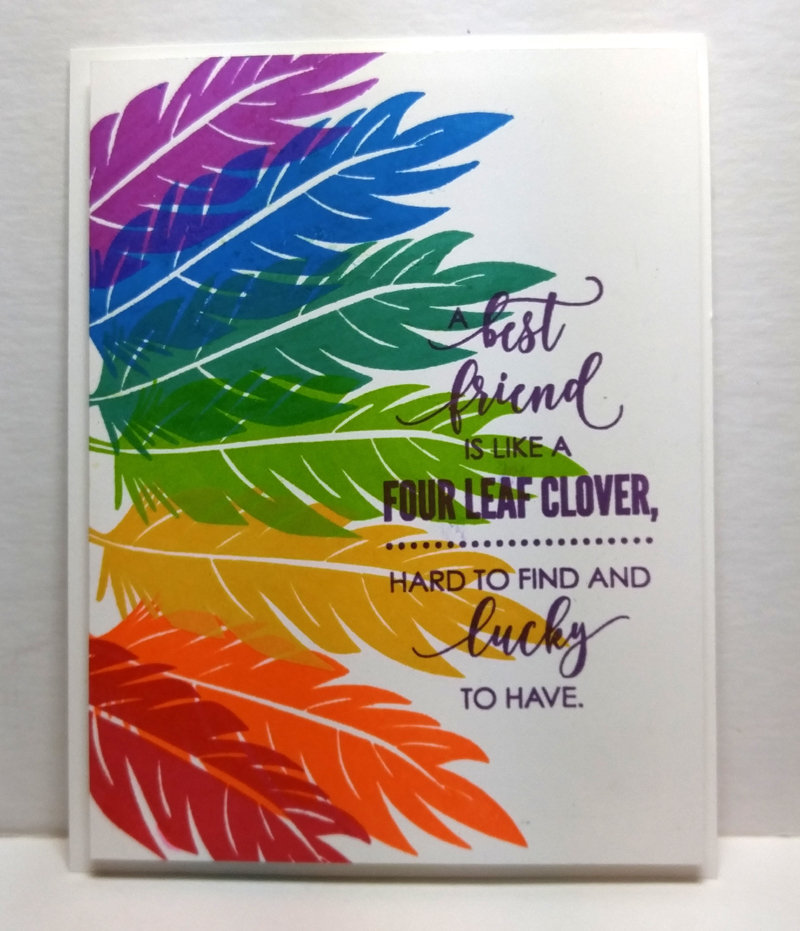 This is one of my favorites, made with Catherine Pooler's Birds of a Feather stamp set. Both cards feature her gorgeous inks also.
One giant correction to my last blog post. The Make & Takes are Free with a $10 purchase (not $20).
That's all for now. Need to squeeze some more products into the Subaru!